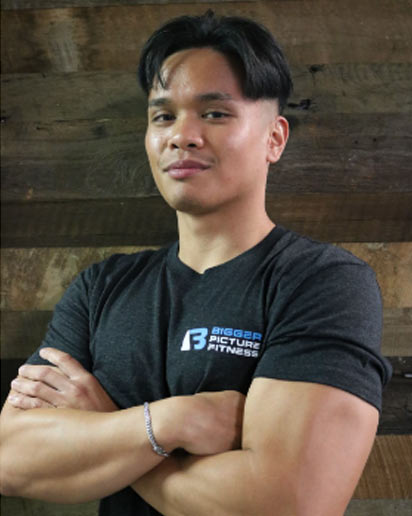 Specialization: Athletic performance training | Functional Bodybuilding | Mobility Training
Hello, my name's Edgar! I'm originally from the LA area but moved to San Diego when i was 6 years old.
I began my fitness journey when I knew I needed a change from my poor eating habits and constant state of feeling lethargic which resulted in my being overweight and lack of self esteem. It's been the best decision I've made for myself.
In the world of fitness I'm very versatile, meaning that i've worked with all walks of life along with being experienced in a plethora of training methods. With my knowledge, I hope to inspire you to incorporate the tools that I've garnered along the way that helped me with my own goals into your own personalized training. I've been on a never ending journey to outwork the best version of myself and I want to bring you along to assist you as you embark on your very own.
Certifications and
Education
If you are interested in joining the BP Fit community please fill out the following form, including your current standing certifications and brief past work experience. Looking forward to speaking with you!